If you're regularly sweating buckets at the gym and putting in the hard work towards your goals, you're probably familiar with the accumulation of stubborn, unpleasant odor in your workout attire.
Yeah, sometimes to the point that regular detergent just won't cut it anymore and you can't get rid of smelly workout clothes.
What Are The Best Detergents For Workout Clothes?
But first of…
Why does most gym wear accumulate stink?
The majority of the workout apparel today is made from synthetic materials like polyester.
The reason for that is that such synthetic fabrics are very good at wicking away sweat from your body, they dry fast and are remarkably durable.
It sounds great and it's mostly so.
The problem is the same feature that makes synthetic and poly-synthetic fabrics so good at wicking away moisture, is also the one that makes them so vulnerable to bacteria build-up.
Tiny microscopic notches in the moisture-collecting fibers of the garments collect and trap bacteria as well.
This bacteria has proven to be very hard to get out and, unfortunately, causes the smell to linger on even after a wash.
How can you get rid of smelly workout clothes?
I took on the challenge to find the best and most effective ways to get rid of the stench are.
I also used the power of the internet and social media to connect with other stink-fighters (through fitness-related groups, forums, etc.) and ask them about their best techniques in conquering the lingering smell.
So here's the collective wisdom, if you will.
Please notice that this article contains affiliate links. This means that purchasing a product through some of the links below will bring us a small commission to no additional charge for you. Thank you for supporting Workoutfrolic!
#1 Best, most effective, most affordable and easily accessible tool: baking soda and vinegar
It makes you wonder what's left that soda and vinegar CAN'T do, doesn't it?
From cooking/spicing to cleaning and even beauty treatments, these two products have such a wide area of application.
Here's what most women had to say about it:
I use my regular detergent and I add some baking soda and white vinegar (about a table spoon of both) to get rid of bad smell on clothes.

Maude, FB group
I use vinegar on mine. Depending on the load and size depends on the amount but for stinky workout clothes about 1-2 cups of vinegar and an extra rinse cycle do it for mine.

Hailey, FB group
I had permanent underarm bo in a shirt. It seemed fine until I would start to work out and then it would be overwhelmingly horrible. I soaked it in the bathroom sink with maybe 1/4 cup of baking soda for a few hours and then washed it and it was fine.

Maggie, Reddit
Extra tip: Don't use fabric softener for your gym clothes. Also, keep your freshly sweated clothes in a different basket, not with your regular laundry.
Best detergents for workout clothes
Here are the ultimate winners when it comes to athletic attire detergents:
Rockin' Green Detergent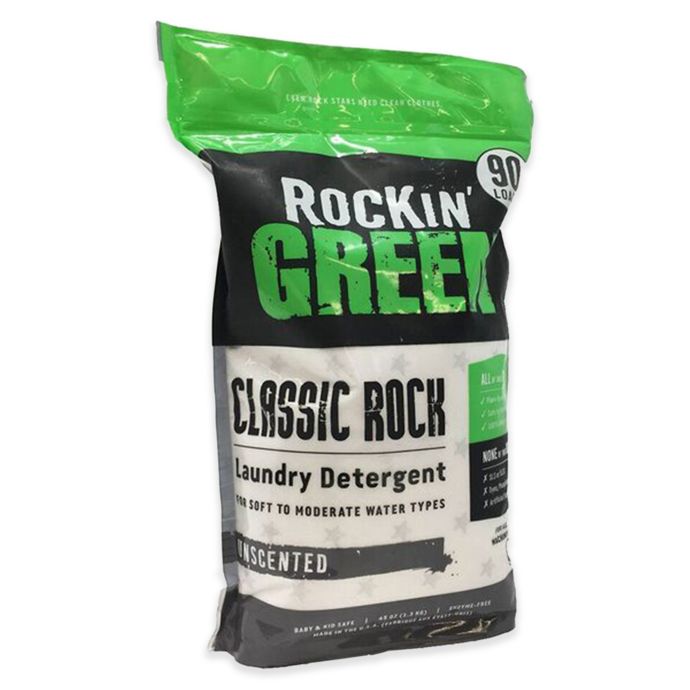 I can't find a bad thing to say about the Rockin' Green detergent!
It's super concentrated so you only need to use a fraction of your usual detergent dosage.
Rockin' Green contains an enzyme that actually fights and eliminates the odor-causing bacteria instead of just masking the smell.
On top of that, it's 100% natural and biodegradable.
Rockin Green Active Wear is awesome. Only detergent to get smell out of my hot yoga clothes and towel.

Hillary, FB group
OxiClean Odor and Stain Remover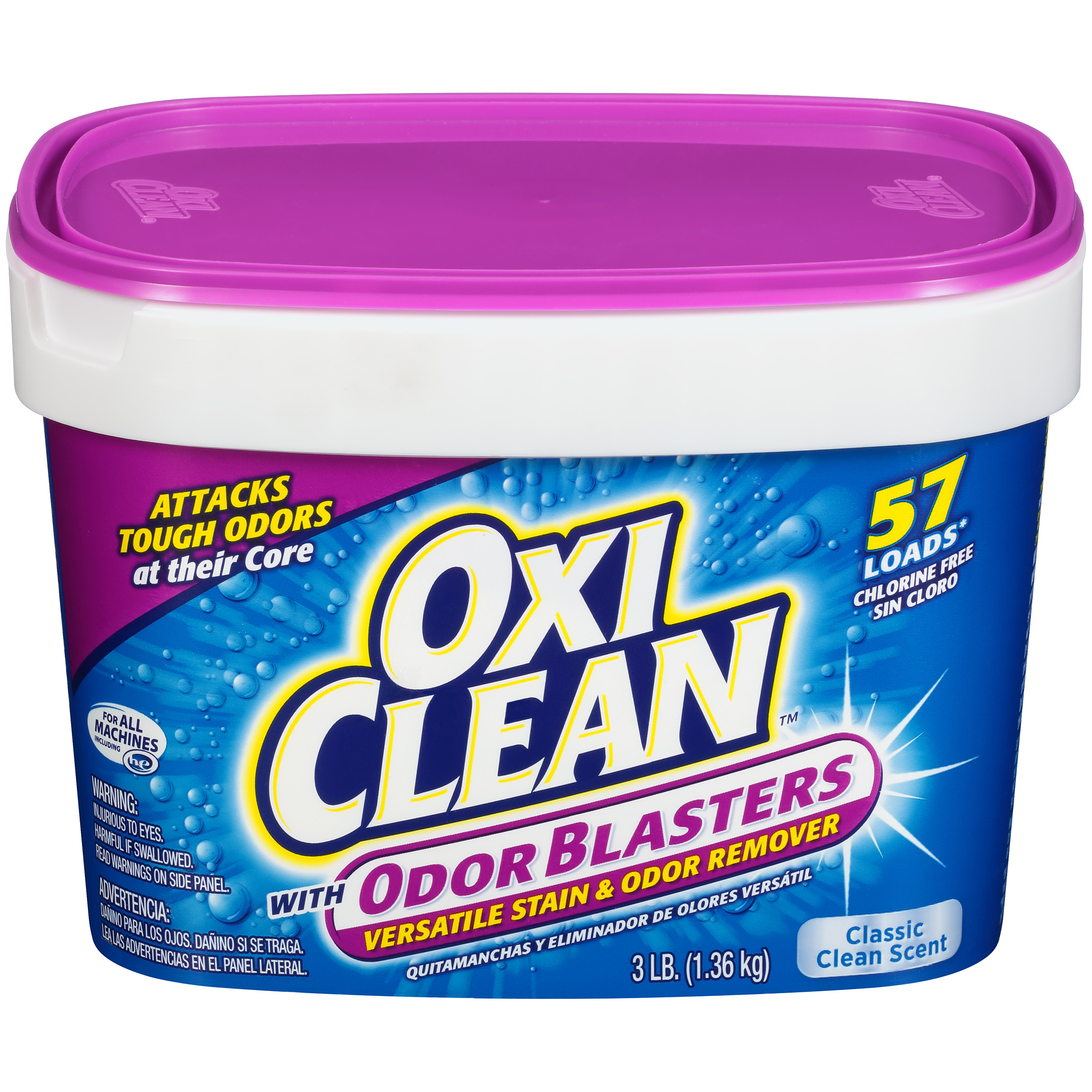 Using oxygen as its main weapon, OxiClean can be used to fight different kinds of stubborn odors and stains.
One of the most popular products on the market and a go-to product for such issues.
Scoop of oxyclean and let them soak in a bucket of warm water for a few hours before washing. Works magic!

Abigail, Reddit
Tide Sports Detergent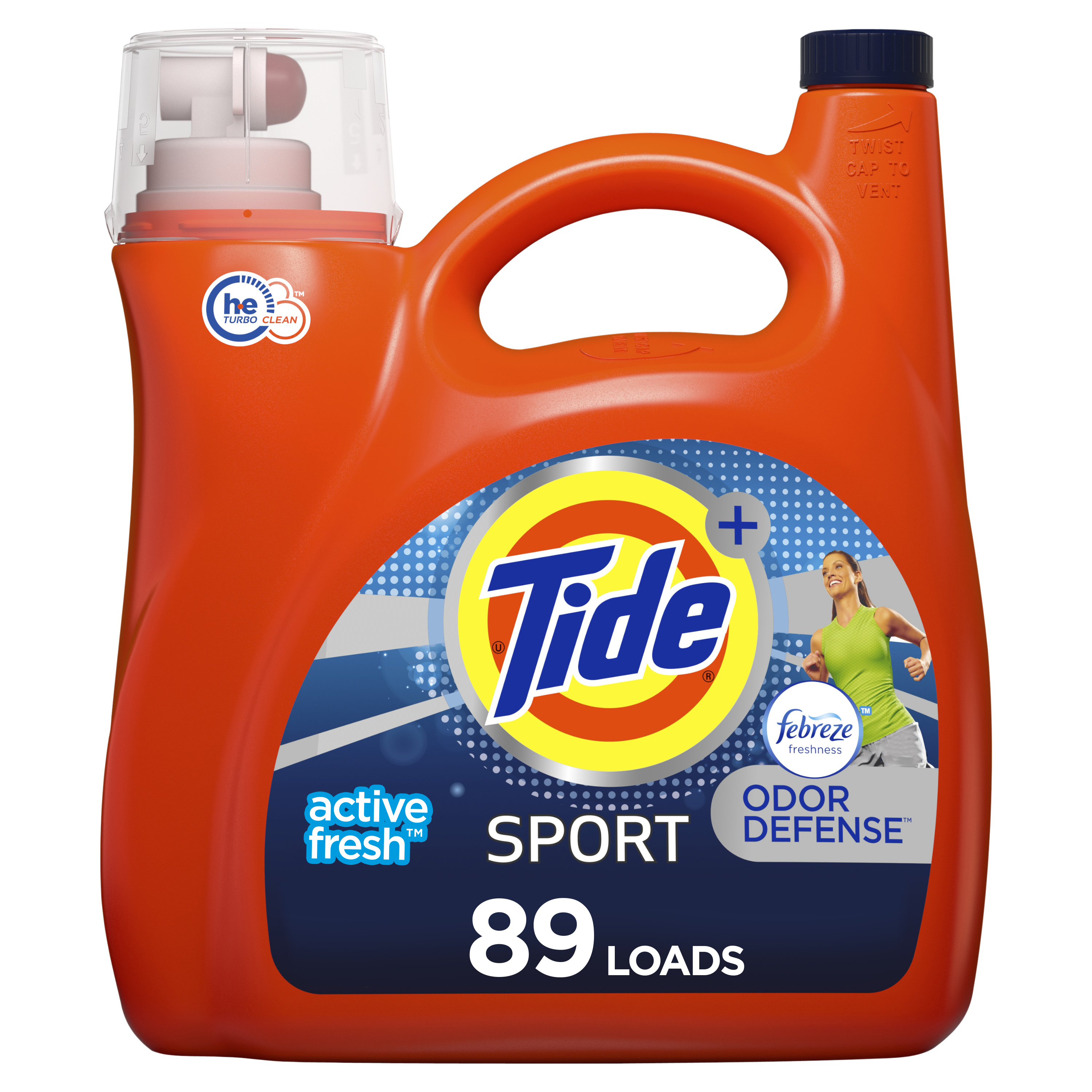 Tide and Febreze combine forces to not only remove any lingering odors from your gym clothes but promises to protect their colors and give them a wonderful smell.
Also, I personally find pods much easier and more practical to use.
Tide Sport! . It's a game changer!

Sarah, FB group
What about smelly gym shoes/gloves?
Luckily, I've never had much of a problem with stinky gym shoes but I can't say the same for my boxing gloves.
If you have any experience with boxing – you'll know.
The Norwex Sportzyme Odor Eliminator seems to be the clear winner for that purpose!
I use norwex sportzyme on both my hubby's and my gym shoes. The detergent is also fabulous!

Stefani, FB group
I hope these recommendations helped you on your quest to eliminate bad odor! Let me know what you think about them and which one are you going to try!